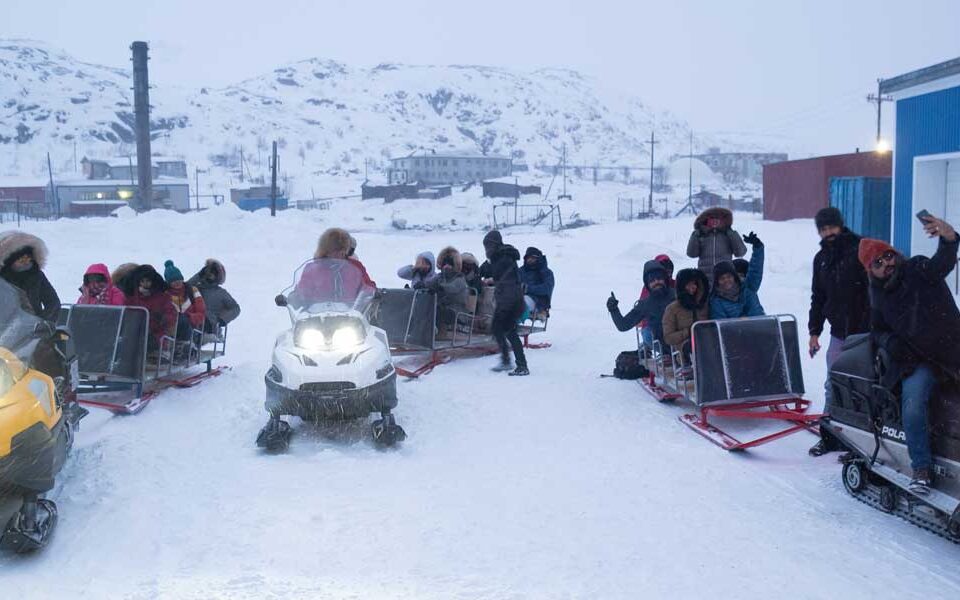 Russia's Most Instagrammable Village!
Teriberka is literally the edge of Northern Russia! It's a small village, that became popular after the internationally acclaimed Russian movie – Leviathan! This small village, however, can easily be used to film any alien land, or even the famous North & Beyond The Wall from Game Of Thrones! That is the prime attraction of this town – the vast vast expanses of snow, and a land that looks hostile yet attractive!

Teriberka is located at the edge of the Arctic Ocean. This is where you can go, and touch the northernmost part of the earth. Teriberka will welcome you with hundreds of shipwrecks, wooden cabins, empty housings from Soviet-era, and a colorful seafront graveyard. Accessible by Murmansk by road, this three-hour journey holds an unmatched reward at the end of it.
Ikigai plans a trip to Teriberka as a part of it's Winter Russian Holiday and it is an experience that will enrich you internally. Just to see how the world looks when not interrupted by humans or a daily basis is high on its own! It's a full day trip, where you visit the Black Diamond Beach (access point to the Arctic Ocean), see a frozen waterfall, and try and live through it all, one moment at a time.

However, it is a journey of extremes. It requires resilience towards the biting cold, mental strength to sit through the barren landscape on either side of the road for hours, and a will of steel to walk through the snow and touch sub-zero freezing waters of the Arctic! But, the end is worth it! After all, how can it not be?
There's not much to do here apart from visiting the Arctic Ocean and the frozen waterfall. However, if you wish to explore this place a little bit more, there is one hostel and one hotel in the village you can stay at. There is a simple restaurant cum grocery store you can stop at if need be.
Teriberka is an experience that you can't miss while in Russia in winter. And with Ikigai, be assured that it will be an experience you'll cherish and maybe even tell your grandkids about, years from now!